Text Message Hall of Fame
Take a scroll through our text message hall of fame. See what it's like to experience one on one coaching with David and Lauren. You won't believe the results our clients see!


Our goal is not to feed you forever, our goal is to educate you so you can feed yourself for a lifetime. #teachyouhowtofish
To lead the Ketogenic movement AS the new Food Revolution.
#vivalafood #nutritiontherapy


To educate and evolve peoples' relationships with food and overall health and wellness. #eat2live #dontlive2eat

Mitchell Pizer
Customer
I have known David for a few years now. I witnessed David's own transformation with the keto diet and couldn't believe my eyes. I spoke to him a few different times about maybe doing the diet but had a tough time giving up certain things in my diet. Recently I decided to do it, and went through the ketogenic reset myself. I love the my mind and body feel. i lost about 30 lbs. I didn't even know I had that much to lose. David and Lauren were there for me every step of the way. These two are amazing people and know what they ar doing! I'm definitely going to continue this ketogenic journey for the rest of my life. Id definitely recommend to anyone to do this lifestyle change and trust the process!

Art Perera and Diana Barela.
Customer
Want to change your lifestyle and feel better? Are you eating the right foods that help you not only feel better, but also help you reach your weight goals? And what happens after you reach those goals,
do you have a way to maintain your eating habits to support your best health?
David and Lauren of Keto To Go have done an amazing job helping us with coaching and personalized food plan to improve our health and help with our weight loss goals. The coaching involves weekly calls with David going over how you're doing on the plan and making changes to fine tune, based on how you feel.
Most important of all, They will teach you how to eat around your daily life, dinner outings, or vacations.
I am not kidding about the weight loss, it just happens and it will amaze you.
Thank you Lauren and David for sharing your passion with the rest of the world.

Ann Moore
Customer
It is soooo worth it :)... I am learning how to have a better relationship with food as in how food can be used a medicine (ie, grass fed butter is one of my many new friends) learning how to reset my metabolism that is unique for me or which foods are right for my body chemistry to keep my hormones happy at the age of 56, learning how some foods can boost energy and eliminate brain fog and just feeling good about experiencing foods and their combination through Keto. David and Lauren are my Keto coaches since January and I have not been disappointed at all w the results thus far! This is a way to eat for your mind and body. Keto to go with David and Lauren is worth every dime!

Scott Crandell
Customer
In Mid-October, my wife and I started working with David and followed his plan for healthy eating/living. I was 283 pounds at the time and felt so tired and unhealthy. David provided us with detailed plans for eating and supplements that really changed our lives. Now I'm down to 236 pounds. I have tried so many times in the past to become healthy and always failed.
Having David as a coach and I really mean coach, he is so responsive, I was able to push through that enough times and figured out this new way of doing things. 
I have an auto immune disease that causes inflammation n my body that requires an injection two times per month. One month into his program, I began to feel so much better and now I'm only taking this medication every three to four weeks. Truly, I'm feeling so much better. Last month I went for my annual doctors appointment and he recognized all the weight I had lost, I explained what I was doing and who has guided me through the process of having a more healthy lifestyle. Everything I shared, he said was perfect. Please know my doctor is super healthy, young, super educated and researched informed. I need to add that my blood pressure is now a healthier range along with my A1C. David along with his team thank you so much for your support in h helping me be a much healthier individual.

Karen Sassadeck
Customer
I have seen both David and Lauren coach clients with great success. I have a tremendous amount of knowledge...And they will be a tremendous asset for you, as you pursue your optimal health Goals!

Sarah Vela
Customer
David's services is great he is an awesome coach. I've been on this journey since Feb 16, 2022 and have lost a GOOD amount of weight so far. It's life changing I don't feel sluggish, bloated and have energy throughout the day it's amazing. I'm so thankful to David and his wife Lauren for helping me on my journey and for being there whenever I need assistance. I highly recommend The Ketogetnic Reset.

Kayla M
Customer
I was introduced to Keto2go through a close friend who was thinking about trying it. I had no previous knowledge of what Keto was and so I went in with an open mind. After David Cruz's presentation it was clear, I was not properly feeding my body even though I thought I was by buying organic food and eating a lot of vegetables. By using David's protocol, I lost 35 pounds in just 10 weeks.
READ MORE

Cam C
Customer
Stopped in today for some keto treats and had the pleasure of meeting and chatting with the CEO, David Cruz. You can tell he's very passionate about a healthy lifestyle, with keto being in the forefront. He walked me through what they do there and what they offer. Very interesting stuff! I ended up going with a cookies and cream donut, a German chocolate donut, a peanut butter chocolate cookie, and an 'egg roll N a bowl' bowl. I've tried the cookies and cream donut, the cookie, and the bowl so far and they're DELICIOUS! I mean, so good that it's hard to believe that it's all healthy and totally keto. Great place, David rocks, and I will definitely be back soon to check out more of their food.

Phil "the Connector' Herrington
Customer
David is extremely knowledgeable about being able to truly putting your body into KETO. He is also very supportive in your journey. I highly recommend his coaching style.

Kim Vasquesz
Customer
I've been working with David for a little over a month now and it has been a great experience! I'm learning a lot and feeling really good. When I follow and do exactly what he says.. "I lose weight" his coaching is priceless because it adds accountability and he keeps me motivated to continue to my goal. If you want to lose weight and feel good, I highly recommend The Keto Reset and coaching.

Joanna Robertson
Customer
Shout out to David Curz and his Keto gut reset! Started my journey two weeks ago and I'm down 5 pounds this morning! Woke up two days ago and realized that I'm no longer having colitis distress, my energy is back, I'm not craving coffee all day AND I lifted heavier than I have in 6 months! Feeling really great, thank you David!

Matthew Reed
Customer
How do rate something that changed your life from just getting bye and down in the dumps to energetic, optimistic and ready to tackle what life has to throw at you!! … I'm going to give it a shot. I went to David at a point where I was really lost with my health and I needed some guidance and a no nonsense approach at how to achieve it. I'm a business owner and actively coach and turn business around to become successful!
READ MORE

Katina Park
Customer
I met David and began his Keto program in March 2021. I lost a total of 43 points and fee great. Every two weeks I received my plan and had weekly phone conversations. it was so easy! I learned how to eat better and have been able to stick with it and keep the weight off due to all that I learned! Thank you David! 🙂

Jonathan Ayala
Customer
!!!REAL GUIDANCE, REAL RESULTS, REAL LIFESTYLE!!!
My fiancée and I have tried numerous ways of losing weight...diet, workouts, "secret" pills/shakes/etc., and we've done keto before. However, we've never been able to remain consistent with it nor has it ever been an easy task to live with.
David & Lauren have been a blessing! The Ketogenic Reset they guided us through has dramatically improved our health and lifestyle far beyond our expectations!!!

KR Success Coaching
Customer
To my amazement, once I got used to the keto diet, I started to lose fat around my body and I got more cut, without losing any muscle. Also, my rugby teammates were all shocked to see me get so ripped and faster on the rugby field too.
I am 48 years old and I feel like I have found the fountain of youth again. What I have come to realize is that the traditional American diet which is heavy on carbs, is very unhealthy and is creating inflammation in the body that is leading to all kinds of health issues for our population.
READ MORE

Brad
Customer
Absolutely amazing results! I've had at least 4 personal trainers over the course of the last 10+ years. All were great, but failed to deliver the results I was looking for, due to lack of knowledge in personal nutrition. I was referred to David & Lauren from my gym and I have to say the expectations set did not disappoint! I've lost a ton of body fat and finally have those lady craving beach body abs again 😉 . Not only have I noticed positive changes in my physique, but my energy level is through the roof as well, seriously feels like I'm in my early 20's again.
READ MORE

Michelle Kleinhoff
Customer
I have tried everything to get 20 pounds off, but I could never get there. I would get close but couldn't achieve my goal. Working with David I was finally able to reach a goal I set years ago! I feel like it's kind of a miracle, really! His plan works and it isn't as difficult as I thought it might be. I highly recommend working with David if you finally want to see results.

Keith
Customer
Keto2Go has changed my life. I began extremely overweight, low on energy and frustrated. I tried many different "diet strategies", all failing. David developed a 3 phase program customized for my health, body and mind. I am not in phase 3 of my plan and have had tremendous success building my health and in the meantime, lost over 43+ pounds. If you follow David's program, you will have success... Thank you David...

Gaby Roldan
Customer
I wish I could give 10 stars! David has been always there to answer questions I have. Please know that he is very knowledgeable and will support you get into a healthy lifestyle.

John Eschardies
Customer
David and Lauren are honest and proven ambassadors of health. I have been ordering their delicious food for the past several months and have experienced the true benefits of sticking to a healthy lifestyle and it's amazing how it feels. Thank you both! David and Lauren are very passionate and committed to help educate and guide you in healthy eating and lifestyle. Call them!

Katherine Westover
Customer
Those cookies, my goodness those cookies. Wow.

Nick DalSoglio
Customer
Great food, great service. If you're looking for a smooth way to get into Keto or a veteran looking for some great tasting food, this is 100% the place for you. The desserts are amazing!

Shawnda Huffman
Customer
David is AMAZING! His customized program for me has changed my life. I'm down 41 pounds in 2 months. If you stick with the program he creates for you….YOU will see RESULTS.

Mark Manriquez
Customer
I've been working with Keto2Go for a few months. I have always struggled to lose weight and break through plateaus. The coaching and meal plans I receive are second to none and look forward to reaching my target and having the tools and knowledge to keep the excess weight off.

Ricky Lyman
Customer
Working with David has been quite the experience. I signed up for the 3 month keto cleanse to really take my diet to the next level. I've already been doing keto on and off for a few years, so I was surprised when David's program took my energy, clarity, performance and well-being to a whole new level. I'm 2 months, I dropped to a healthy 156 from 175, just in time for the summer sun.
READ MORE

Debra Purkey
Customer
Absolutely love this place! David and Lauren are the best. The food there is 100% keto, NOT "keto friendly". If your uneducated or even just interested in a keto lifestyle I encourage you to check them out. They have the best keto food for you to order and even better treats for the sweet tooth side of keto. Its all about a healthy lifestyle and food education for them. I love it!!
Hi, my name is David Cruz and I have diverticulitis (inflammation of the Gastrointestinal tract). Back in November of 2017, I had an emergency surgery to remove 20% of my colon to get rid of the inflammation in my lower intestine. Prior to my surgery, I always thought I had a "decent" diet, high carb-low fat, at least 3 to 4 servings of fruits and vegetables, per week. The surgery was a failure and the doctor encouraged me to have bread, rice and pudding for the first 3-4 weeks to heal my gut. I couldn't believe what she said, so instead I called my good friend (and Nutritional Therapy Practitioner) Karrie Danielson. She said the first thing I had to do is heal my gut and adopt a "Ketogenic Lifestyle." In only eight weeks of adopting this new lifestyle I lost 50 pounds with no exercise. I went from 230 pounds down to 180 pounds.
People's experience with a long-term Ketogenic Lifestyle may not always be positive. However, everyone would benefit from doing a short-term Ketogenic Reset. The therapeutic benefits from doing a Ketogenic Reset may have positive life altering results; as it did for me. With the proper knowledge and application of the Ketogenic Reset, a long-term Ketogenic Lifestyle can develop.
My name is Lauren Sassadeck-Cruz, and it is an honor to be part of Keto2Go and the Ketogenic Reset. Thank you for allowing me to share my passion for Keto, nutrition, supplementation, health and wellness with others, and help them become the ultimate version of themselves. My goal is to assist those from every walk of life through their unique journey towards ultimate health. My two biggest blessings call me momma, and they are my biggest motivation in my life to stay healthy.
My passion for health and wellness was instilled early on; I grew up watching my parents help others from all walks of life by using alternative medicine methods. It was instilled early that using medication to treat illness was not normal, and that alternative medicine is available to all of us so we may be in control of our own health. Exercise, nutrition, and supplementation was daily discussion - how health evolves over a lifetime, and how to be aware of our body and understand what it needs so we can ultimately learn how to heal ourselves.
My goal is to coach and help others adapt to, and maintain a healthy metabolism and life by living a ketogenic lifestyle; while also working towards achieving ultimate metabolic flexibility. Through nutrition, supplementation, and fasting the body can gain an incredible amount of health - and you can heal the body of many illnesses through these simple methods.
It is an honor to be a part of your journey and I look forward to helping you transform your health and life.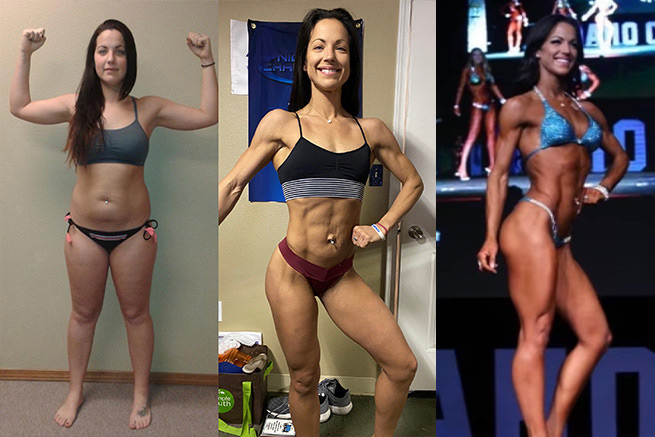 January 11, 2016 to October 20, 2020. When I became pregnant with my first child in 2015, I was working out regularly as I was the manager of a local gym at the time - but I didn't have much education on proper nutrition. During my pregnancy I typically ate on impulse, and honestly let my hormones control my body. By the end of my pregnancy I had gained 70lbs! I was unhealthy and unhappy. I lost the baby weight after my son was born within a year, by using calorie restriction and under eating. I reached my goal weight number but I lost muscle mass and didn't gain much health from my nutrition at the time. Shortly after having my second child in 2017, I was introduced to Keto and IMF - I became truly OBSESSED and began educating myself on the foundation methods and implementing them upon myself. I met David Cruz in early 2018 and have been following his methods since then. He has guided me and my nutrition for years now. My results are what years of healthy keto, strict intermittent fasting, and consistent weightlifting will do. Adapting a ketogenic lifestyle and IMF has changed my mind, body, and the way I live. I am excited to share how adapting to this way of life can be sustainable, blissful, and satisfying.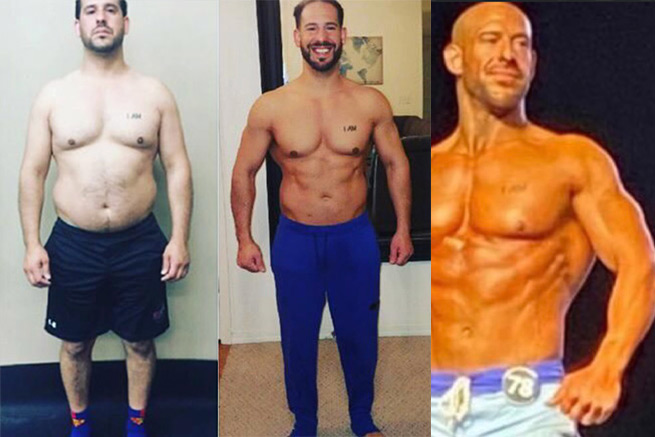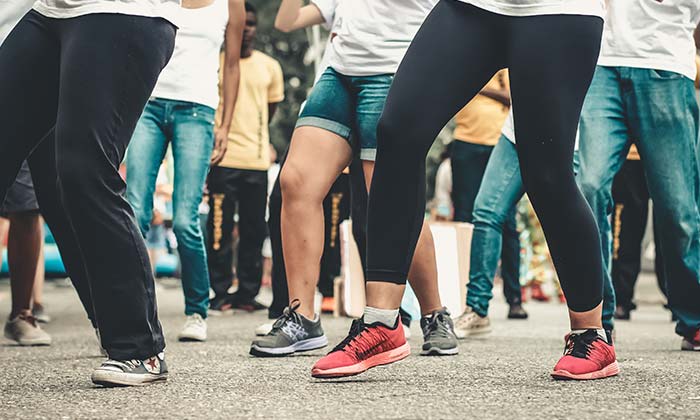 We value humanity and the relationships we develop.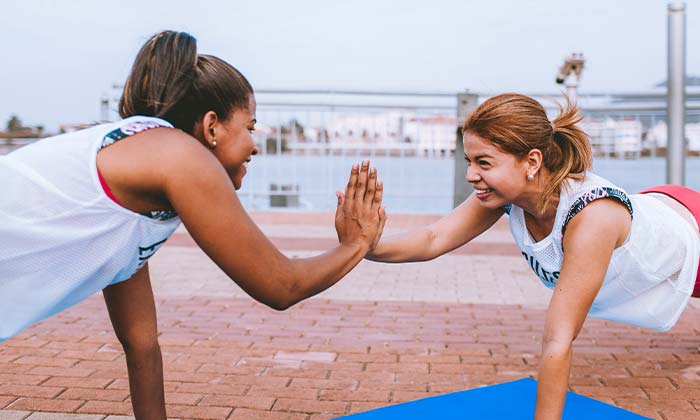 Constantly striving for improvement to empower one another is what motivates us.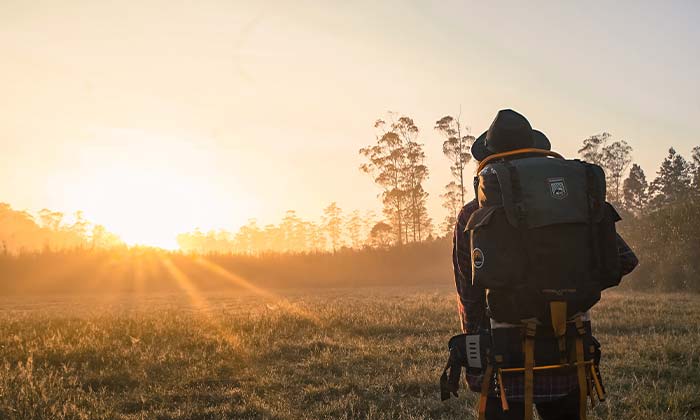 Keto is only the journey, attaining a state of Metabolic Flexibility is the lifestyle goal.